So I thought I'd put out an update of how things are progressing, and fortunately it is all good news (unless you ask my wife that is).
Starting with soaps, I've gotten the first batch out as you know.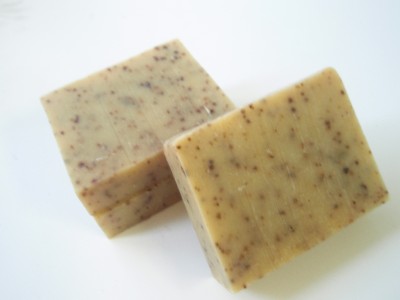 The Orange spice has a great aroma kicking up in the bath every time we use it.  Sadly though, we've burned through it in about 2 weeks, and far faster than I expected.  Since then I've come up with both a second and third batch.  The second was my ode to the Woodshop, with scents of Pine, Fir and Cypruss with some self rendered tallow in the base, and a small kick of ground pepper.  That's still curing until the end of July so no test washes just yet.
The latest batch (3rd) was a nicely scented Lemongrass.  Lots of Lemon, lemongrass, and bits of lemon rind to round it out.  Smells wonderful!  I tweaked my base formula to make the soaps a bit harder, so while it loses some of the Conditioning qualities, I think it needed hardness more to make 'em last longer.  I think I'll whip up a coffee based soap, or perhaps an Oatmilk Honey next
As for running, here come the good depending on your perspective.  In a nutshell, I'm still going strong.  Just ran tonight as a matter of fact.  But, the wife doesn't like how my feet are getting very Caveman-like.  Toes are spreading, and they're getting wider.  A little wierd, but my back issues have all but disappeared as a result.  I'm finding however I have a mild case of Plantar Fascitis.  As a result I'm going back & forth between shoes & barefoot sandals.  There was a Moonlight 5K in New Milford I managed to run, and despite the light on & off rain I managed to get a decent time.  Nothing spectacular to be sure, but I was happy to have run my first and finished it.  On to the next, here in wonderful Woodbury come Sunday.  If all goes well I'm shooting to run this one in the barefoot sandals too
Its funny when people see me walking around in them.  Lots of comments, and I think overall people are interested, but its hard to tell if they're humoring me, or if they're genuinely curious as to what it entails.  In either case I don't mind spreading the word around.  What works for me isn't for everyone, but I'll chew your ear off about it if you'll let me